Re:Design/Growth podcast

Our Re:Design/Growth podcast is a live weekly show exploring the relationship between product & growth in a business, and how product drives growth.
Every Friday at 11am Pacific Time, we interview a different product leader (CPOs, Product/Design VPs, Product Managers/Leads, UX Researchers, UX Designers, or even founders & CEOs) in a loose, unstructured format and discuss their perspective on topics related to product and growth.
Frequent topics of discussion include product strategy & decision-making, user/customer research, the importance of UX, theories of product-led growth, product innovation and the adoption of new technologies, and more.
Your Re:Design/Growth hosts
Re:Design/Growth is hosted by a rotating lineup of three of Trymata's co-founders: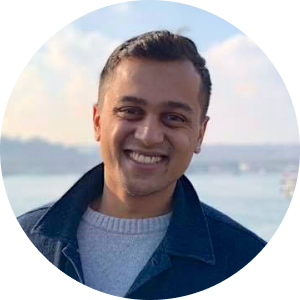 Ritvij Gautam
CEO & co-founder
The lead host of the podcast, Rit is a naturally inquisitive mind with a passion for weaving together ideas about business, tech, and human behavior.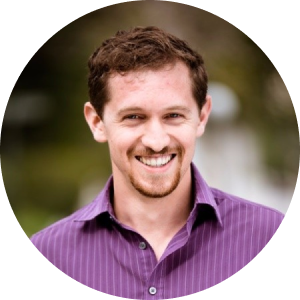 Tim Rotolo
CGO & co-founder
Rotating co-host Tim is keenly attuned to digital product strategy and experience, and the ways it interacts with business growth goals.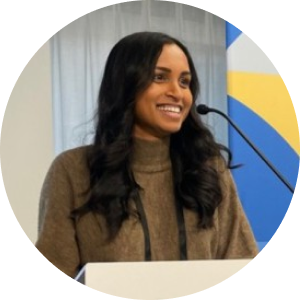 Shruti Goli
CPO & co-founder
Rotating co-host Shruti is a product marketing whiz whose passion for the world of startups drives her interest in tech product development & innovation.
Episodes index
Below, you can watch and listen to recordings of past episodes of the Re:Design/Growth podcast. To check for upcoming episodes – and attend live – visit our company Linkedin page!
Episode 20: Michaela Mora
JUL 28, 2023
Michaela Mora is a mixed-method researcher and insights professional with a diverse background and more than 20 years of experience in market research, UX research, and multicultural research in many different industries.
She is the founder of Relevant Insights, a market research firm providing highly customized, action-oriented research solutions and advanced analytics.
Episode 19: Scott Christensen
JUL 14, 2023
Scott Christensen is the founder of Growth Designed, a product design consultancy that specializes in creating and refining PLG growth motions for startups.
He is also the co-founder of the GrowthDesigners.co Slack community (1500+ members), and leads an online educational course called Growth Design School. He has 10+ years experience leading design teams at Expedia, PwC and startups backed by Sequoia, Menlo Ventures, and IVP.
Episode 18: Ben Peck
JUL 7, 2023
Ben Peck is a product design professional with over a decade of experience working with software companies that have partnered with brands including Nike, The North Face, Oakley, Under Armour, and Sonos.
He is also the co-founder of the Front product design & management conference, and the director of the Product Hive community.
Ben's skillset is in designing software and products that significantly impact the UX needs of consumers. He values user motivational design-making, informed design rationale, and robust user-proven interaction models. He strives to deliver solutions that are intuitive, useful, well-designed, and technically efficient.
Episode 17: John Dilworth
JUN 30, 2023
John Dilworth is the VP of UX at Lucid Software, a visual collaboration suite that helps teams see and build the future. John is an experienced designer and leader. He works to build strong, effective design teams that solve tough problems and make the world a better place to work and live.
Previously, he has worked as the Senior Director of UX at Ancestry.com, and as an adjunct professor of UX at New York University.
John also co-created the Utah Flag Machine website, an online platform that ended up having an unexpected impact on the creation and selection of Utah's new state flag!
Episode 16: Bentley Wilson
JUN 23, 2023
Bentley Wilson is the co-founder and CEO of Cardagraph, a product delivery management tool for software companies.
His background is in product development and engineering. From an early career working in small engineering teams as a front-end developer to working as a project lead, Bentley has always prioritized a lean product management mindset and delivering value to end users.
Episode 15: Trymata co-founders
JUN 16, 2023
SPECIAL EPISODE: In Episode 15, our 3 co-hosts got together to talk about the highlights and memorable moments of the first few months of the podcast, as well as share some of their own thoughts and experiences.
In the episodes up until this point, Re:Design/Growth's guests had a combined 208 years of experience in the product, UX and research fields. With lessons collected from 2+ centuries of experience in just under 10 hours of live podcast sessions, there was a lot to look back on!
Watch along to some of our favorite clips, covering topics like the importance of UX research, democratization in UX, product roadmap planning, applications of AI, and more!
Episode 14: Shravan Goli
JUN 9, 2023
Shravan Goli is a results-driven executive with a background in product management and product marketing, and 20+ years of experience creating and scaling businesses.
Formerly CPO and currently COO of Coursera, Shravan has a long history of success growing digital businesses of all kinds – including B2C services & marketplaces, B2B SaaS products, subscription businesses, ecommerce, digital media, and more. His past roles include Head of Products at Yahoo and CEO at Dictionary.com.
Episode 13: Wade Shearer
JUN 2, 2023
Wade Shearer is a product, technology, and user experience leader. He has a passion for building, mentoring, and inspiring high-impact, empowered teams that solve real problems, deliver clear business outcomes, and surprise with delight.
With a maxim that true innovation comes through informed and deliberate research, design, and validation, Wade works to elevate the voice of the customer and bring sales, marketing, customer success, and product together to drive up satisfaction and maximize revenue.
Wade is the co-founder of Front, an annual conference and workshop series for Product Managers, Designers, and Researchers. He also co-founded Product Hive, a volunteer-led community with over 8,000 members across 7 major US cities. You'll find him regularly speaking, teaching workshops, collaborating at community events, and volunteering as a mentor.
Episode 12: John Felushko
MAY 26, 2023
John Felushko is a product manager that focuses on using empathy, logic, narrative, and data to create products that work for users and businesses. His specialties include product roadmap creation, market research, design management, product marketing, and more.
He is currently at LabStats, turning big data into actionable insights at scale for higher education.
Episode 11: Monty Ngan
MAY 19, 2023
Monty is an investor at Julian Capital, an early-stage startup fund specializing in the design-growth linkage and helping startups develop the right brand and customer acquisition strategy.
He is also the founder of Catena, a platform that helps top overseas talent find roles at US-based startups.
While in high school, Monty created a digital platform called TalkED for preserving indigenous languages of the Philippines in partnership with the Philippines Department of Education. Monty led TalkED to win the Harvard Social Innovation Competition, and presented about the project at the UN Permanent Forum on Indigenous Issues.
Prior to Catena, his previous startup, Ascend Build, was a proptech startup that helped real estate developers in Canada optimize rental prices and worked with developers that owned over 20,000 units across Canada. In a previous life, he also spent time working at McKinsey.
Monty is a graduate of the Wharton School of the University of Pennsylvania in Economics and Business Analytics.
Episode 10: Darren Hood
MAY 12, 2023
Darren Hood has almost 3 decades of experience in design operations, streamlining processes, and improving UX maturity levels for several organizations, including the Fortune 50, through usability and heuristics, UX research, information architecture, interaction design, and interface design principles.
He currently serves as an adjunct professor for Kent State's UX Design Master's program, Brandeis, UCLA, Michigan State, and Lawrence Technological University.
Darren is also the host for The World of UX podcast on CX of M radio via Michigan State University, and served as an author for "97 Things Every UX Practitioner Should Know" (O'Reilly).
Episode 9: Raahul Srinivasan
MAY 5, 2023
Raahul Srinivasan is a Group Product Manager for the Platform AI division at ServiceNow, a cloud-based platform that helps digitize and unify organizations so that they can find smarter, faster, better ways to make work flow.
Raahul has over a decade of experience in product management and analysis, with a demonstrated history of success in the tech & health-tech industries. For the past 3 years, he has been working on AI-based products for enterprises.
A graduate of the UCLA Anderson School of Management, he has a strong product sense, an entrepreneurial drive, and a desire to impact the lives of as many people as possible in a positive manner.
Episode 8: Julie Kim
APR 28, 2023
Julie Kim is a product lead at Typeform, driving integrations & platform strategy encompassing 10+ strategic integrations and 7500+ developer apps.
Before Typeform, Julie served product roles at IBM and RingCentral for CRM & marketing platforms. Julie is a graduate of Cornell University.
Julie is a data-driven, empathetic, and passionate leader. She brings others along through open dialogue and a shared understanding of goals to create a unified product vision and strategy. She brings expertise in B2B SaaS, user research, data strategy, platform and ecosystems.
In her free time, she likes to salsa dance, go to music festivals, and wind down with yoga.
Episode 7: Vivek Bhaskaran
APR 21, 2023
Vivek Bhaskaran is the founder and CEO of QuestionPro, a leading global provider of online research, surveying, and feedback solutions.
Since founding QuestionPro in 2005, he has grown the company into a multi-million dollar, multi-continent-spanning operation, with offices in the US, India, Mexico, Germany, and the UK. He has continuously employed new technology and innovative strategies to maintain QuestionPro's success and leadership in the market research industry.
Vivek is also on the board of several other tech companies in the market research & user research space, including Trymata.
Episode 6: Bailey Farren
APR 14, 2023
Bailey Farren is the CEO & co-founder of Perimeter, a platform for disaster response agencies to coordinate in real-time during emergencies.
The daughter of two first responders, Bailey strives to empower citizens and public safety agencies with the tools & information needed to prepare for, respond to, and recover from the unprecedented disasters of our times.
Episode 5: Amélie-Sophie Vavrovsky
APR 7, 2023
Amélie-Sophie Vavrovsky is the founder and CEO of Formally, a legal tech startup focused on increasing access to justice through intelligent technology and accessible design.
Amélie is on a mission to build the future of legal technology. A policy maker by training, she is passionate about using technology to solve hard challenges around access to justice. She serves as an advisor and researcher around topics of legal technology, cybersecurity and digital rights.
Episode 4: Darby Sieben
MAR 31, 2023
Darby Sieben is a digital media & technology professional with over 25 years of experience, with a focus on digital marketing (SMB and national), product development, and transformation management.
Currently the Chief Product Officer for Unbounce, Darby leads engineering, product management, product marketing, UX/design and business development, with a focus on using ML/AI throughout Unbounce's product features to help marketers create and optimize their marketing efforts.
Prior to Unbounce, Darby was the co-founder and head of RBC Ampli Inc., a Royal Bank of Canada Ventures business, leading it from ideation to public launch and scale. He built Ampli into one of Canada's leading cashback mobile apps, and started the integration of Ampli into RBC's Avion Rewards program. He was also critical in helping transform one of Canada's largest media companies (Yellow Pages Group) from traditional print to a digital powerhouse by focusing on product innovation, strategic business development deals, and strategic M&A activity.
An active investor and mentor in a number of start-ups as well as an LP for a number of early-stage focused funds, Darby adds value through advice on strategic business deals, product development, team management and growth.
Episode 3: Dan Fleetwood
MAR 24, 2023
Dan Fleetwood is President of Research and Insights at QuestionPro, one of the industry's leading providers of web-based research technologies. As President of Research and Insights, he plays a key role defining the research technology and innovation that QuestionPro develops in order to continue to be a leader in the research insights technology industry.
He has 15+ years of market research experience and is passionate about the role that software plays in helping businesses. Dan believes that software can help companies get better feedback, uncover actionable insights, and ultimately develop better products and services.
Dan attended both the University of Washington and Central Washington University and holds a Bachelor's of Science in Business Administration and a Bachelor's of Arts in Communications. In addition, he is a member of the MRII Board of Directors and is Chair of the ESOMAR North America Representative team.
Episode 2: Rob Aseron
MAR 17, 2023
Rob Aseron has had a 25+ year UX Research career focused on understanding user behavior for the benefit of tech products. His focus has been understanding the interaction between products and behavior, and the larger systems in which they reside.
At Microsoft, Yahoo!, Zynga and others he has used diverse research methods to travel a path (product insights → user models → UX measures) producing simultaneous tactical and strategic impact to design foundations, internal processes, and product development directions.
Episode 1: Kickoff
MAR 10, 2023
In our first ever episode of Re:Design/Growth, Rit and Tim introduced the podcast's concept and chatted about their own thoughts on product-led growth, user experience, customer research, the role of AI in product, and more. We didn't start saving recordings of the podcast until Episode 2, so this one was livestream only!
---
Follow us on Linkedin or YouTube to keep up with all new episodes!
---
Want to learn more about what Trymata is all about? Use the buttons below to kick off your 2-week free trial of the comprehensive digital experience insights platform or schedule an introductory chat with our team!