Have you ever clicked randomly around the progress bar of one of your user test videos, desperately trying to find that one specific moment you remember from before?
If so, our video annotations feature will be a welcome improvement to your usability testing process!
Saving key video moments for later
As you watch your Trymata user test videos, you can add timestamped notes with sortable tags to bookmark the "aha" moments in your user videos.
Whenever you find one of those crucial moments, just click the "+" button in the corner of the Trymata video player. Our tool automatically detects and fills in the timestamp where that clip occurred. Then, you can type up your thoughts and notes about that clip in the textbox.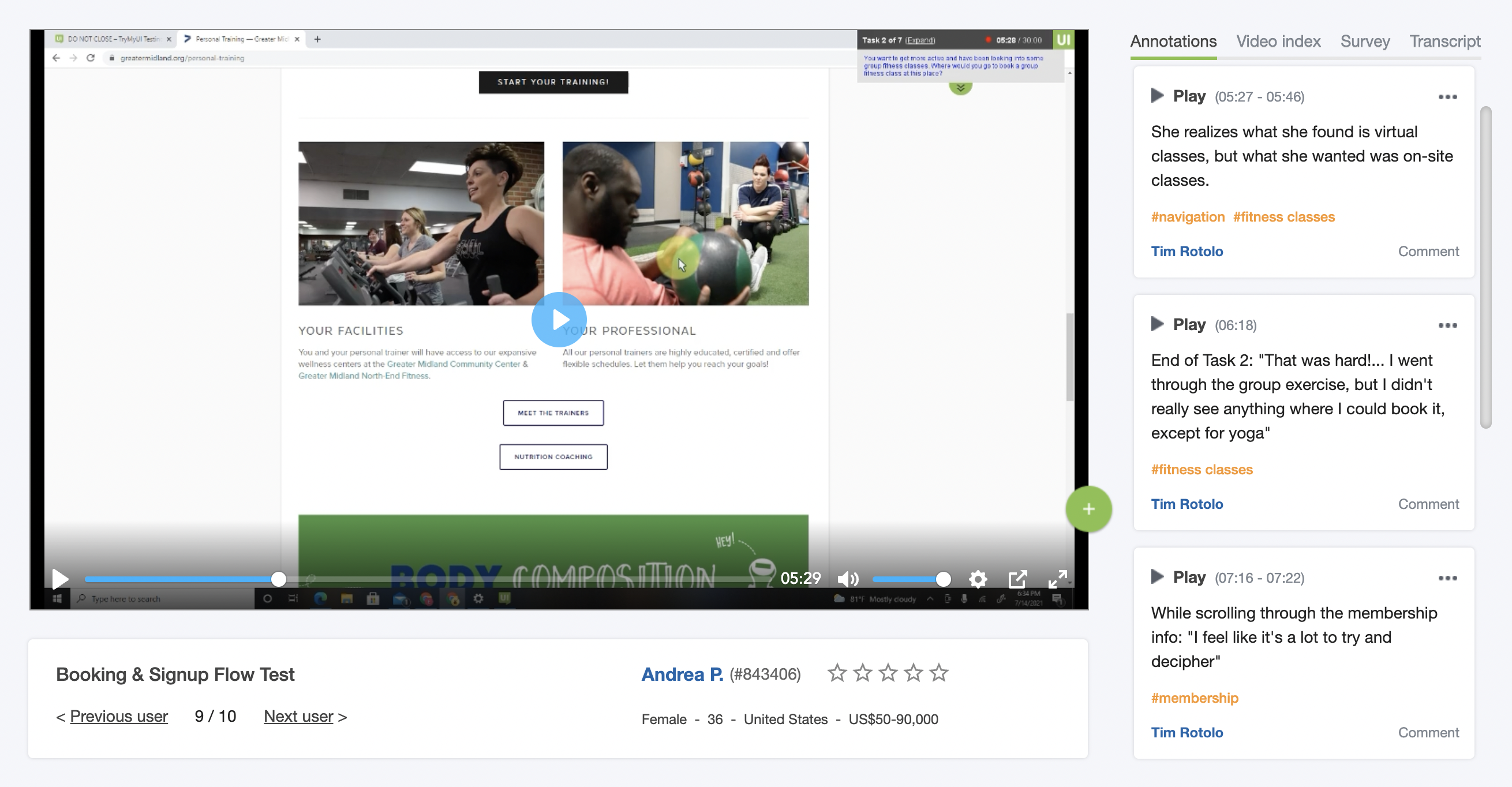 Lastly, add tags to indicate the topics, issues, or categories that the clip is related to.  New tags can be created on the fly, and you'll be able to find any tags you've already been using in a handy dropdown when making new annotations.
As you view the annotations you've created alongside a test video, you can click the tags under any note to filter your view, and see only the annotations with that same tag (see example image below).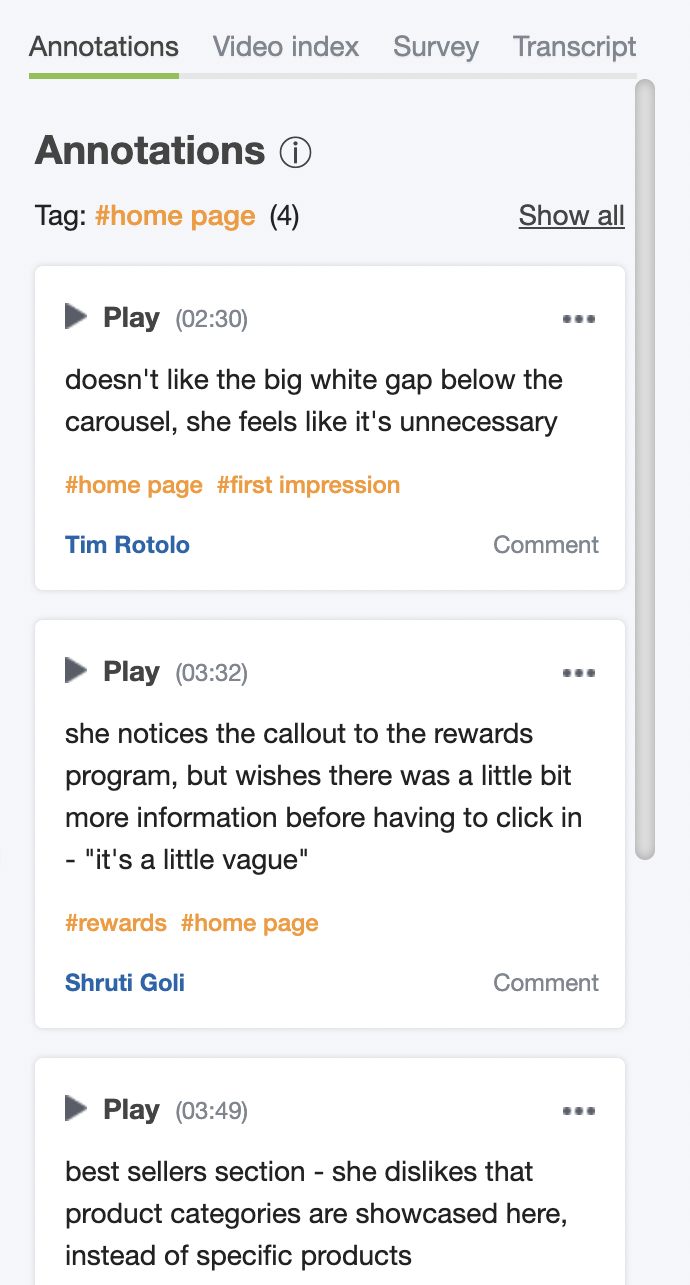 Annotations and multi-member login
Trymata video annotations are a collaborative feature.
The notes you create on your tests are visible to every shared team member, so anyone who's shared on your tests can jump to the key video highlights with one click, or quickly grasp the major issues and patterns with a skim through the notes and tags.
Annotations can also be shared individually via public links, so you can easily send impactful clips to clients or stakeholders who don't have their own Trymata login.
Besides sharing them individually, you can also use your annotations to quickly summarize a whole study by turning them into shareable highlight reels!
Video annotations are available at all Trymata plan levels.
Start finding the "aha" moments in your designs
Ready to start learning where users are getting lost, frustrated, and confused on your website or app? Get video annotations and all our other powerful user insights features by signing up today!