Post-test survey questions are a good way to see what users remember most about their experience after completing a usability testing session. If an issue comes up in the written survey responses, especially more than once, you can bet that it's something you should fix immediately.
When setting up your Trymata user test, you can create your own survey questions to add to the end of your usability test, or if you don't know what to ask, just keep our 4 default questions.
---
Read more: Post-test survey question templates for user testing
---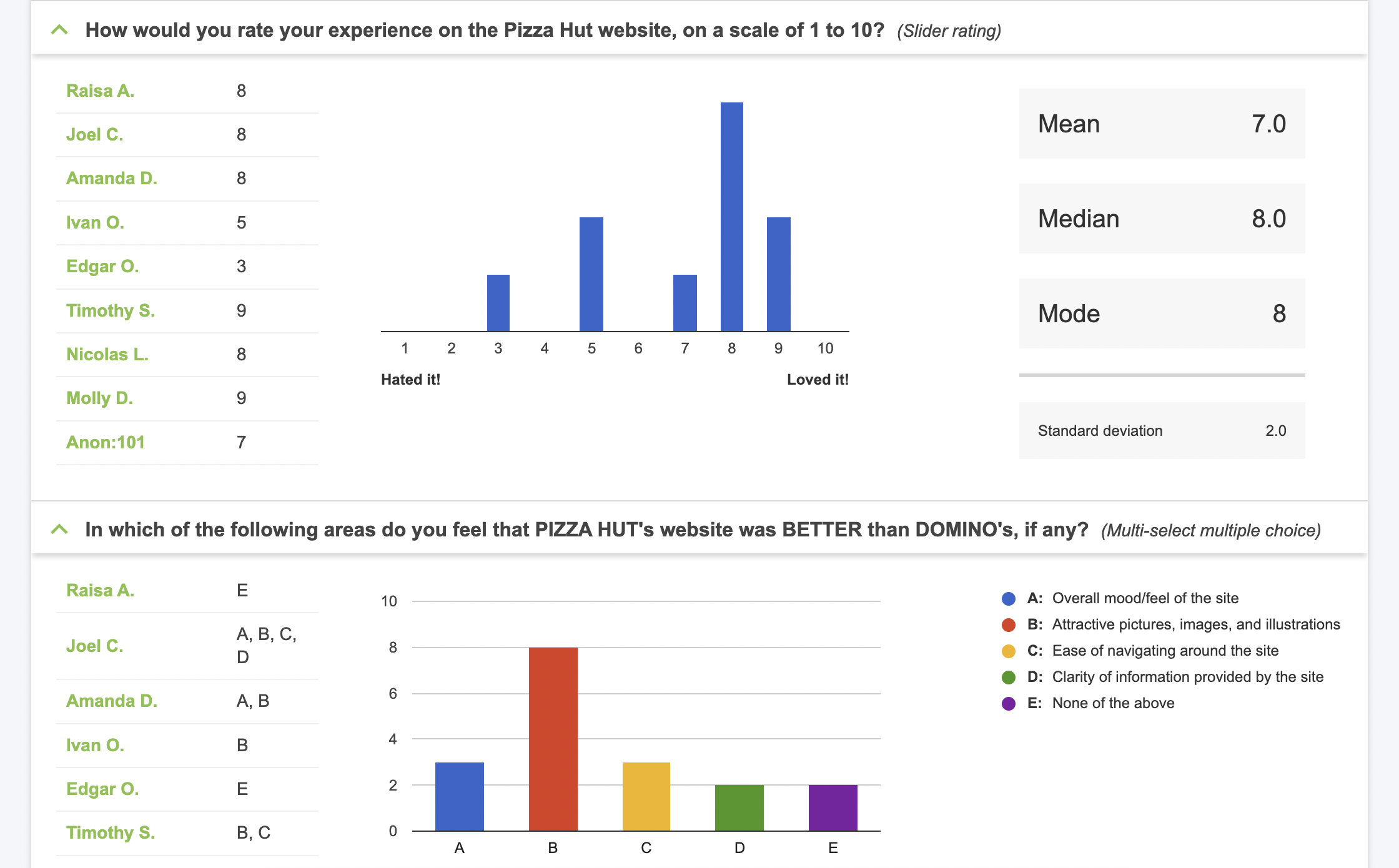 Questions in your post-test survey can be not just written free-response style, but also slider rating, single-select multiple choice ("radio-button style"), or multi-select multiple choice ("checkbox style").
When your user test results come in, you can view all of the aggregated responses to the whole survey in the "Post-test survey" section of your test results page, next to the videos table (as shown above). Responses for quantitative-type questions will be displayed in automatically generated graphs for easy analysis.
---
Read more: Quantitative UX diagnostics
---
In addition, you can view each test participant's individual responses alongside their test video (as shown below). This way, you can refer back to their major takeaways and ultimate feelings about the experience as you follow along with their narrated real-time recording.
Post-test survey responses are one out of many datasets you get with Trymata user testing. Combined with our other powerful qualitative and quantitative features, you'll be able to reach a holistic understanding of what users think of your digital products.
---
Run your first user testing study FREE with a 2-week trial:

---
Related features: