Page-based insights help you understand how users are interacting with specific pages on your website, and quickly identify insights that are most important to your business objectives. While our page-based insights include all the standard data points like pageviews, bounce rates, time on page, and more, these insights also go well beyond the metrics that you'd find on Google Analytics.
Trymata's page-based insights allow you to understand moments of user frustration, highlighting dead clicks, rage clicks, and error clicks from user sessions on every page. Additionally, you can see how far users have scrolled on average through each page (and collect even more detailed information like this with heatmaps).
From each page listing, you'll be able to access a library of every user session that touched on that page, and skim through those users' actions or even play back their sessions in video format. This way, you can understand the user experience on important pages through users' own eyes.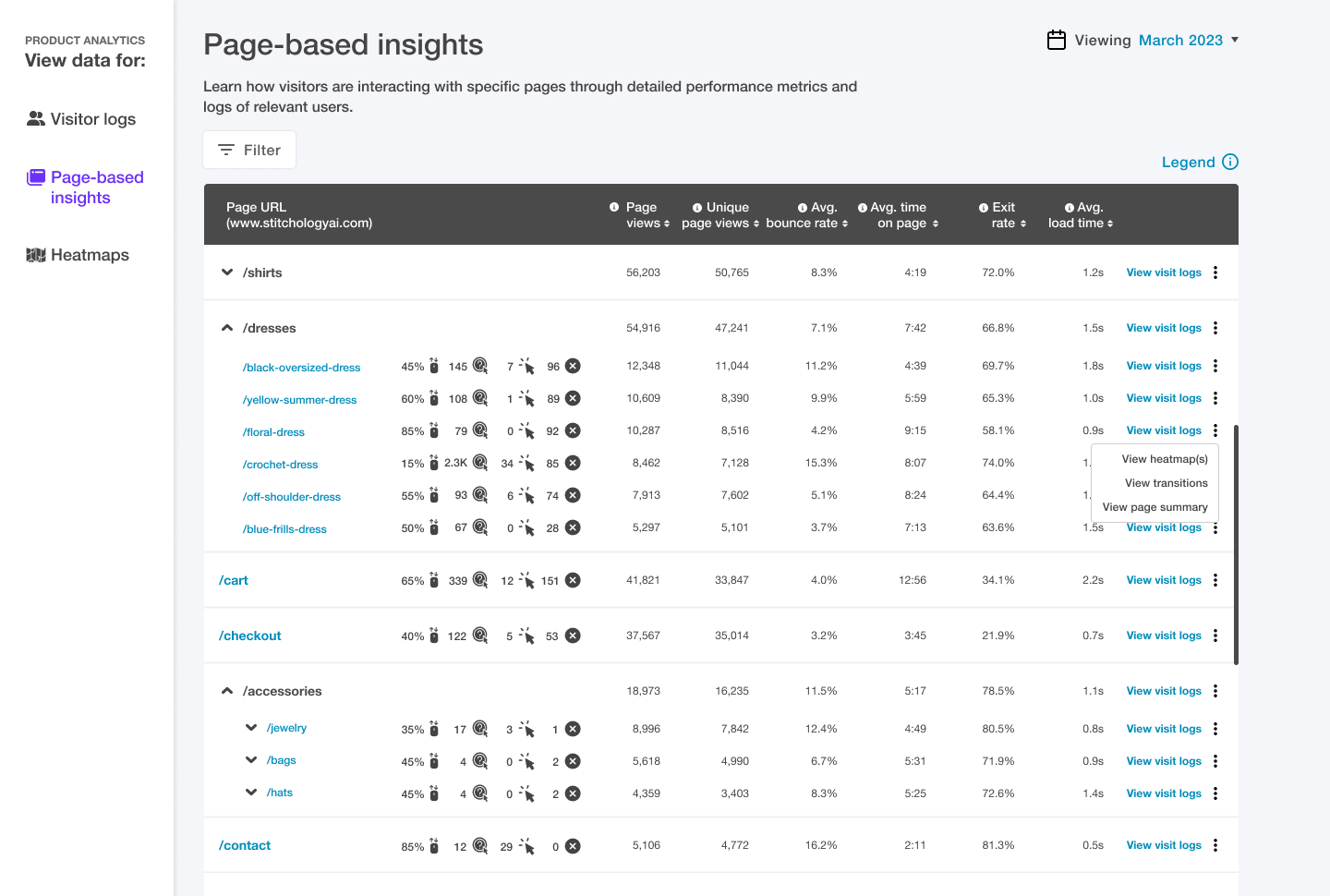 Coming soon for page-based insights
In the next update to our page-based insights feature, we will be adding a navigation details functionality. This additional data will show you how users are flowing into and out of each specific page, and how they are thinking as they navigate through these pages.
Ensuring privacy compliance
Trymata both respects visitors' privacy preferences and protects private user information, while still providing you access to valuable data about user behavior and page performance. We are GDPR compliant, and have always prioritized data anonymization.
Get page-based insights for your website
Want to collect all the webpage metrics you get from Google Analytics and more? Our Product Analytics suite offers this feature along with other powerful tools for learning how users interact with your digital platforms.
---
Start learning more about users' patterns on your website:
---