While Trymata's user testing results dashboards have a lot of powerful capabilities, your results don't have to stay only on our platform! Every dataset collected as part of a Trymata user test can be downloaded off-platform.
Whether to access and share your data offline, edit or curate your test videos, run advanced regression analyses on your quantitative datasets, reupload everything to an internal database, or just for simple peace of mind – our data export features help you make the most of Trymata's UX research tools.
Download user test videos & data
Your user testing videos (including highlight reel videos) can be downloaded individually as mp4s. Alternatively, you can download all the videos from a whole study as a single zip file.
But of course, Trymata user tests consist of a lot more than just the videos! You can also export all your written and quantitative data for any test.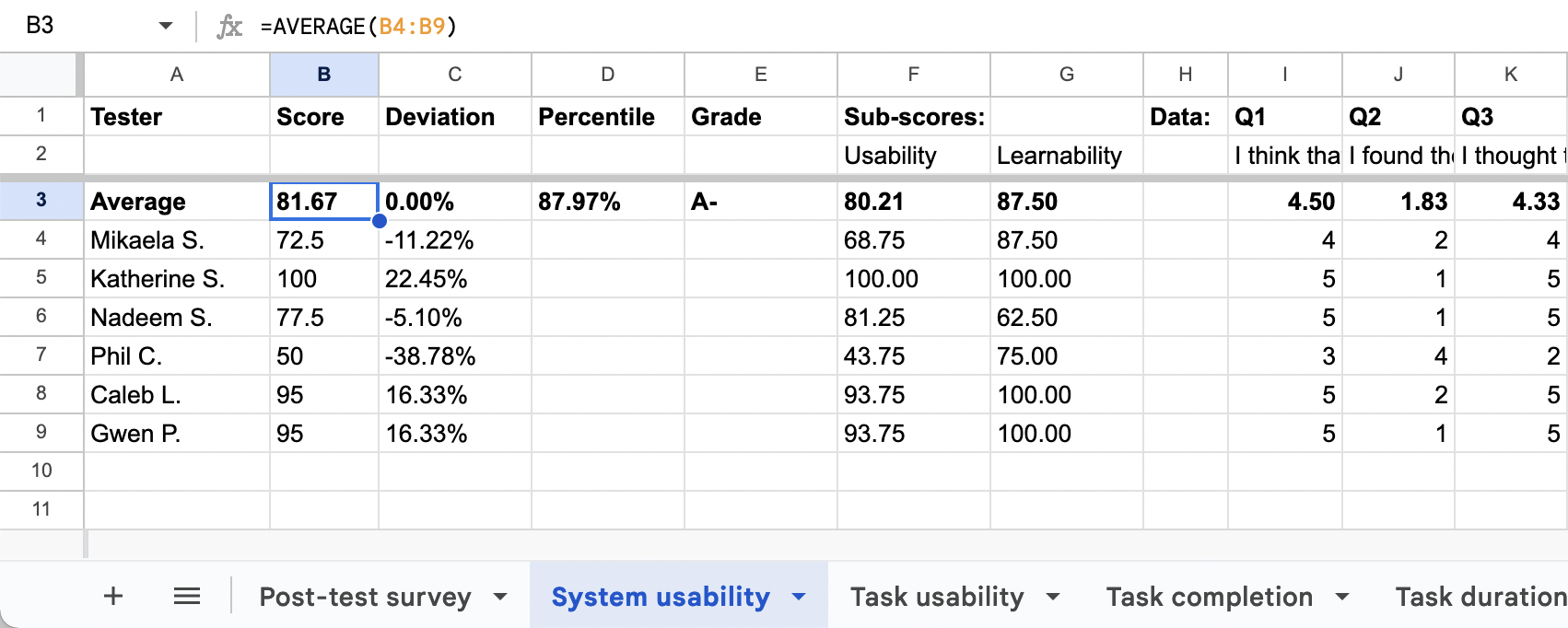 Our data export gives you a well-organized, easy-to-use Excel file, with tabs for every dataset. You can find your SUS scores (raw data and totals, with the formulas coded into the cells) in one tab, written survey results in another, tester demographics in yet another.
Every feature you've included, every piece of data collected, will be stored in a logical place that's easy to understand and even easier to find.
Data export is available on all Trymata usability testing plan levels.
Collect user testing data for your own website
If you want to start collecting, tracking, and analyzing data on the UX of your website or app, Trymata has the tools you need. Get started today and run your first test totally free – with our full usability testing feature suite.